27 stair design ideas to organize your loft

27 ideas for your loft stairs
When designing a home, the staircase is a centerpiece that has a strong impact on the general spirit of the place. For a loft that is even more true, it is generally composed of large open spaces downstairs becomes ubiquitous. We have selected for you 27 stairs lofts that you perhaps give ideas. Photos of stairs from the following sites: St. Martin Immo,Leboncoin, The North metalwork, architects bordeaux.com and Workshops Lofts & Associates.
1. Simple and airy with sides so "pixelated" black metal staircase that seems to float between the floor and the mezzanine loft occupied.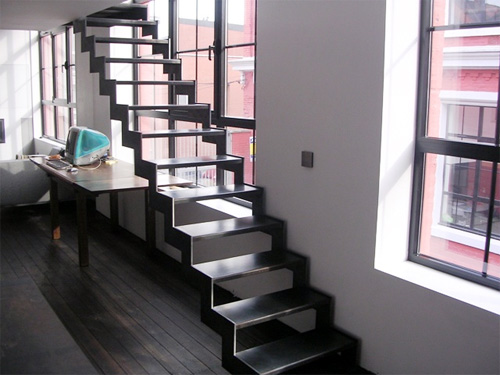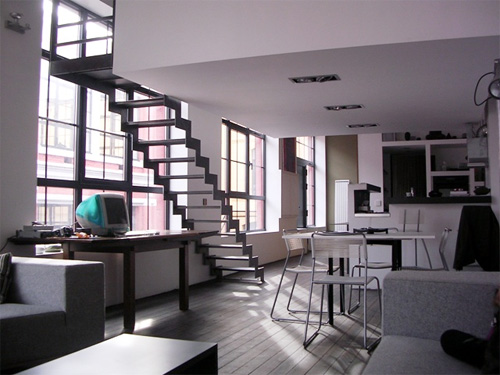 2. The spiral staircase provides a space saving. It will delight lovers of wood and metal.

3. Wood and metal staircase that cut in two by a platform provides access to a mezzanine with railings is actually the continuation of the railing of the stairs.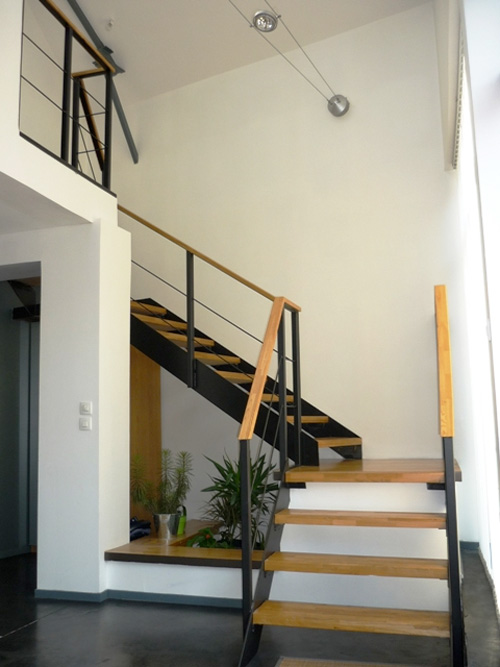 4. The steps of this staircase are two central stringer glass and metal, his railing is made of steel cables and a metal railing.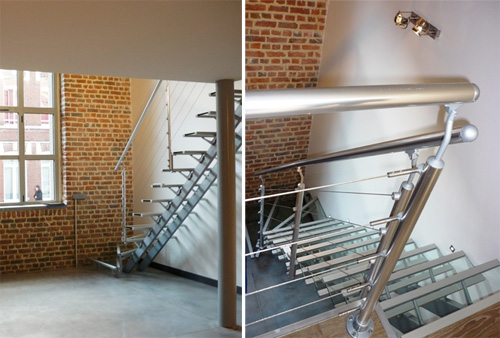 5. Stairs double silt metal.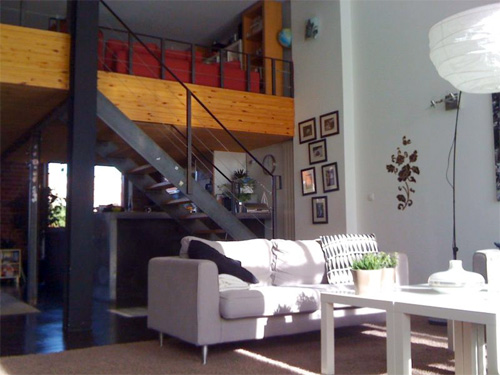 6. Like a spiral staircase, the staircase is steep saves floor space.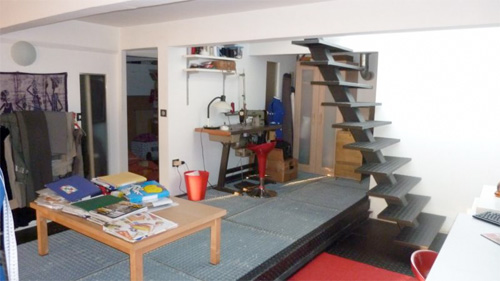 7. Can not decide between black and white for your staircase? Why not do both?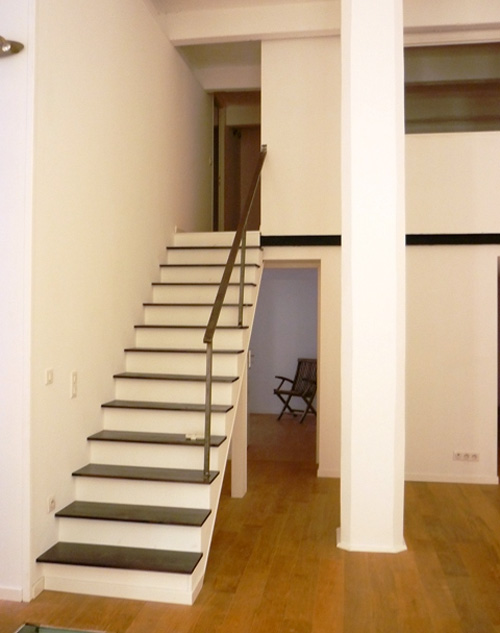 8. Central stringer staircase without railing, you notice the detail of the railing to the right that crosses the wall won.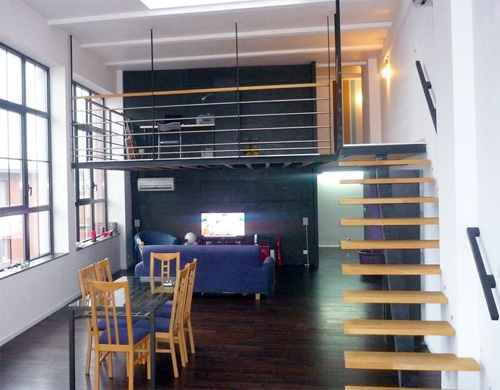 9. Spiral Staircase black metal.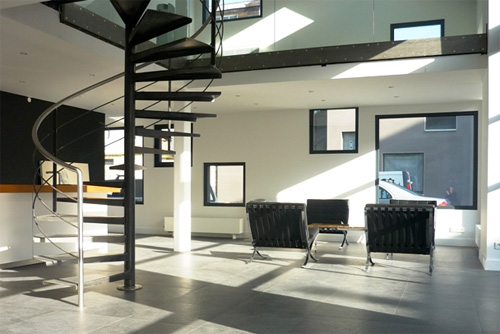 10. Steps plant, best for fans of the style industry.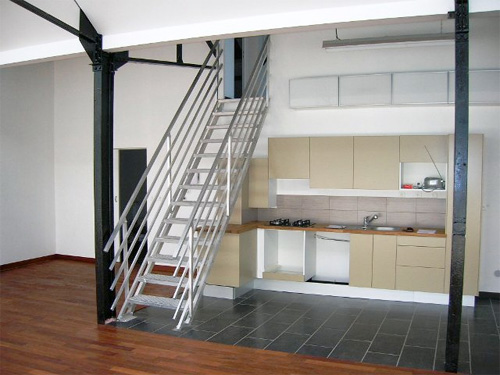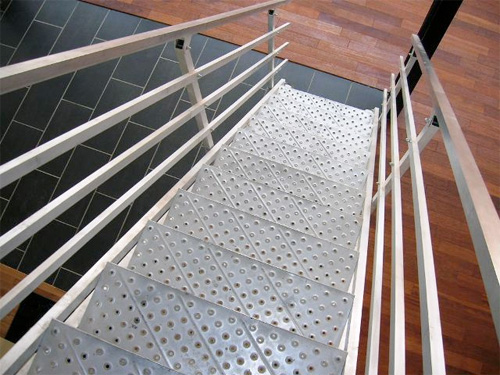 11. Double black metal staircase.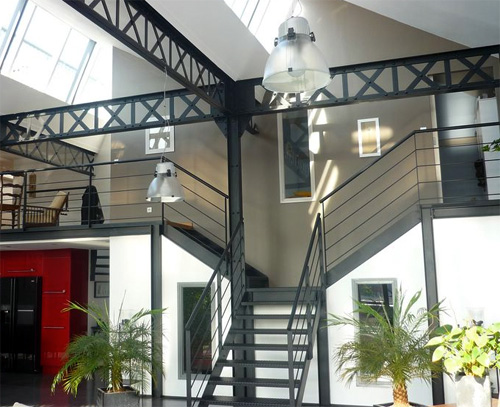 12. Stairs mind industrial gray painted metal and fly to the moon!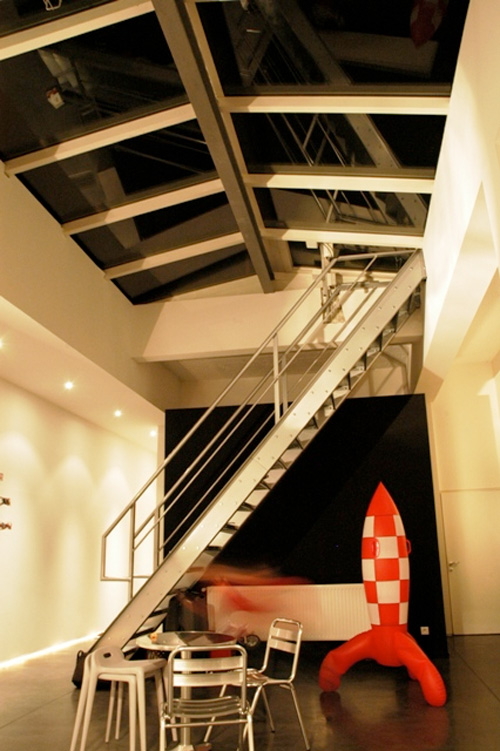 13. Metal staircase with a rusty appearance.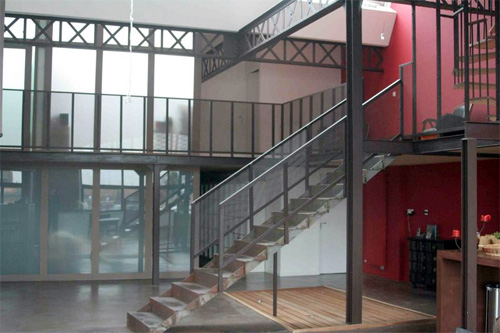 14. The metal staircase to central stringer gives the feeling that it consists of a single sheet of metal folded to form the steps.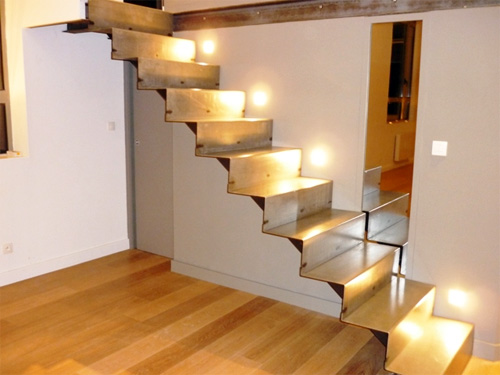 15. The full white staircase allows the creation of a small room accessible through a door.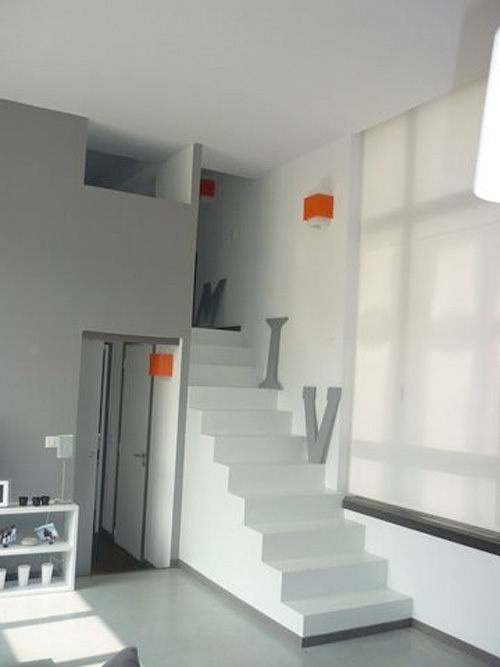 16. Spiral Staircase in white metal.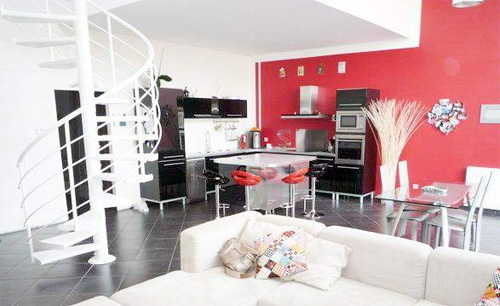 17. Considering the width of the staircase double silt, no problem to cross.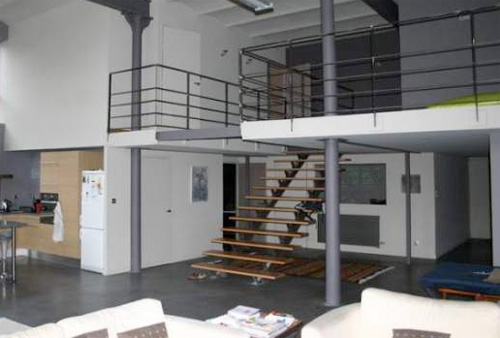 18. Wooden stairs and cut by a metal platform.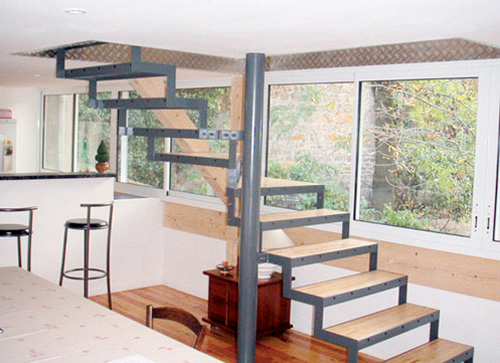 19. The steps of this staircase floating just seem stuck on the wall. The result is splendid but the implementation is quite complex because the wall must be reinforced and steps firmly fixed.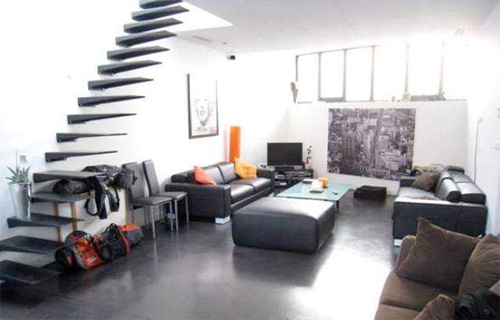 20. If your balance between heart and stairs spiral staircase right, you can opt for both, the proof image.

21. Spiral Staircase, which fits perfectly in the mezzanine floor on which it leads.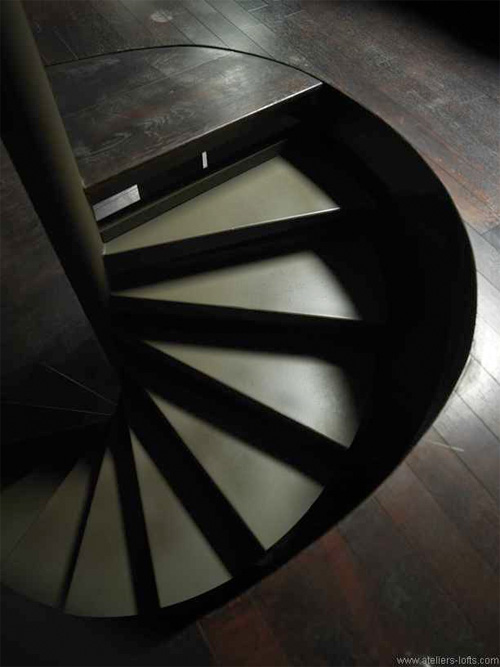 22. Staircase design in glass and metal.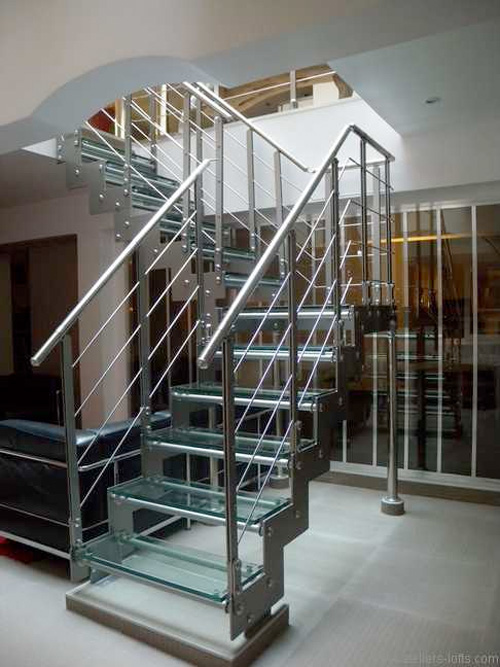 23. Stairs scale, steep and narrow, ideal if you have limited space.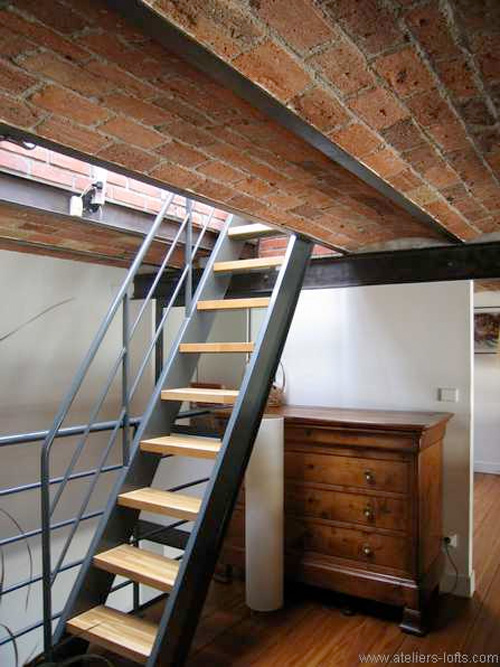 24. Spiral staircase in black metal in a loft.

25. Staircase with central silt platform.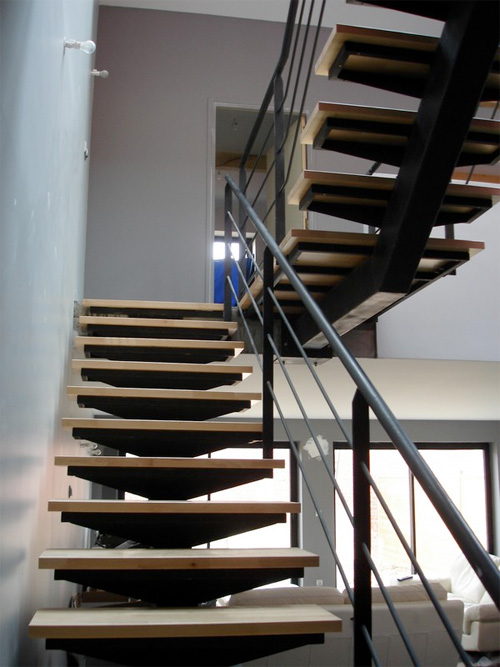 26. Black metal staircase.

27. This industrial stairway was recovered in a former factory. You can find photos of the dismantling of Myloftstory.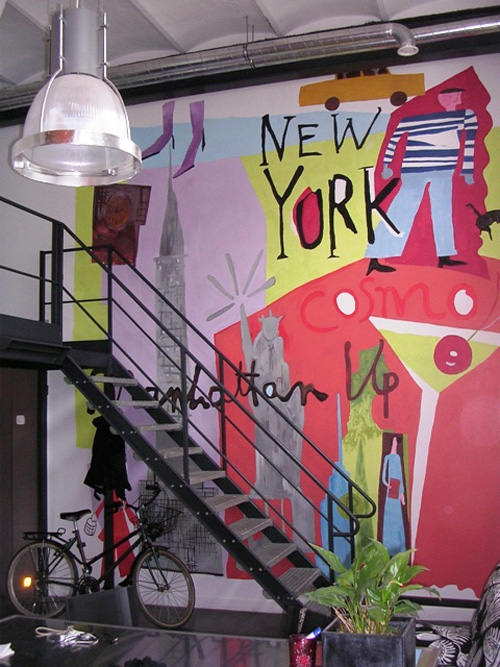 via ~ notreloft